Best Compact Treadmills - 2023
Here you will find the best compact treadmills on the market today. All of these should fit well in smaller spaces, and most fold also for easy storage when you are not using them.
Any one of these treadmills is a great choice for your home, it's just a matter of choosing the one that most appeals to you.
Best Compact Treadmills – What to Expect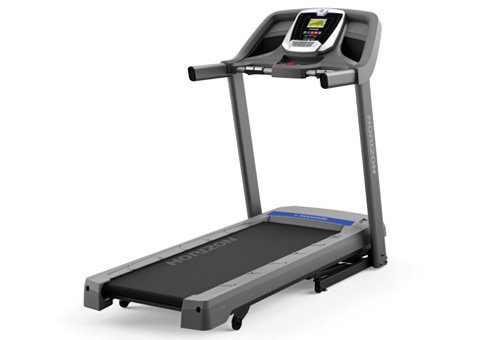 Compact treadmills are a great choice if you are living in an apartment or if you have limited space in your home gym. They give you the opportunity to have a great workout without having to worry about not fitting other pieces of cardio equipment that you might want to use.
Keep in mind that just because these small treadmills are space friendly, it doesn't mean that you have to sacrifice quality at all. The top machines listed here still have very strong motors, good cushioning, a variety of different built in workout programs and other solid features.
Also take a look at our best foldable treadmills, which will give you some additional options that might not necessarily be compact, but will fold up for easy storage.
Either way, you really can't go wrong. We've selected only the best treadmills within the compact category so they are all winners.
Are you sacrificing anything with a small treadmill?
The only real concern when it comes to buying a compact treadmill is if you are a very tall individual. Obviously if the machine is shorter and narrower, the belt will be shorter and narrower too.
As such, it may not be as comfortable for taller or larger users, because they won't have the extra room to stretch out. If you simply don't have the room, then you'll just have to get used to the smaller belt size. But it's something to be mindful of as you look for a new treadmill to buy.
Average sized individuals will be just fine with any of the small treadmills we feature on this page.
The only other concern is that some of the very compact treadmills don't have motors. Although you can save a lot of money with these, the quality typically is not there and you will likely be using it as a coat rack sooner or later.
So we would definitely recommend a compact treadmill with a motor if you have the room for it.